Advance your career with a British Online Master in 1 year!
Study online and complete your Master's degree programme in as little as 12 months.
Learn about the leadership of innovation and change from established and knowledgeable academics, experienced change managers, and innovators.
Get a chance to meet other leaders from the public and private sectors who are facing similar challenges to those of your organisation
Our alumni work for: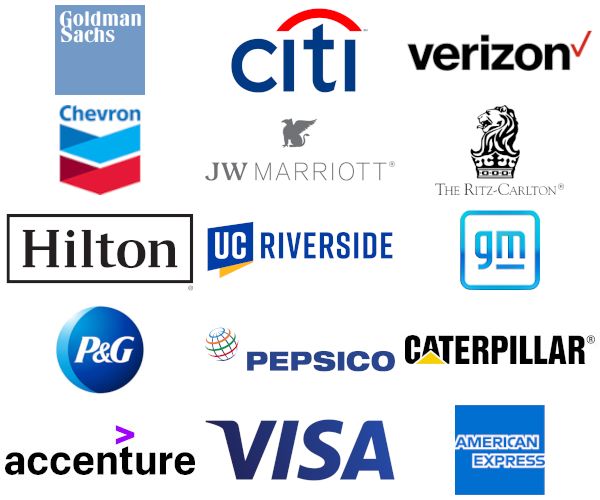 Worldwide recognition
Now you can study online and get a Master's degree from the York St John University which is duly accredited by the British Government and whose degrees are recognised worldwide. Upon successfully completing the Online MA in Leading Innovation and Change you will receive the same degree as the York St John on campus students.

Free Trial
By filling the form on this page you will receive our course catalogue. You may also be selected to receive a free trial account. (Due to high demand, we can only offer trial accounts to a few selected potential students.)

A blended approach

Our Online MA in Leading Innovation and Change in an exclusive partnership between York St John University and Robert Kennedy College offers you a chance to study for a Master's degree online and get the benefits of a regular Master's program in combination with our one week residency in Zurich, Switzerland or York, UK.
More information
Please fill in the form on this page, to receive our free course catalogue with more information, including course description, admission requirements and details about the fees structure. Feel free to contact us by phone at +41 844 007 007 or email admission@college.ch with any questions you may have about the programme and the admission process.